What is
Female Rhinoplasty?
A female rhinoplasty in Portland can be performed on women whose noses have achieved full growth (typically about 15 years old). During your consultation, Dr. Kim will perform a comprehensive examination of your face and will listen to you as you describe the aspects of your nose that you would like to reshape or retain. This discussion is intended to be collaborative: you will tell Dr. Kim how you would like your nose to look, and he will inform you if it is surgically possible or even advisable. At the end of the consultation, both patient and doctor should have an excellent understanding of the surgical goals.
Many women feel very unhappy with some aspect of the nose
shape due to one or more of the following aesthetic problems:
Disproportionate nose
Droopy tip (especially when smiling)
Bulbous nose tip
Pinched nose tip
Wide bridge
Hump on bridge
Long, wide, or unevenly-shaped nostrils
Crooked nose
Broken nose
Flat nasal tip
Deficient nose bridge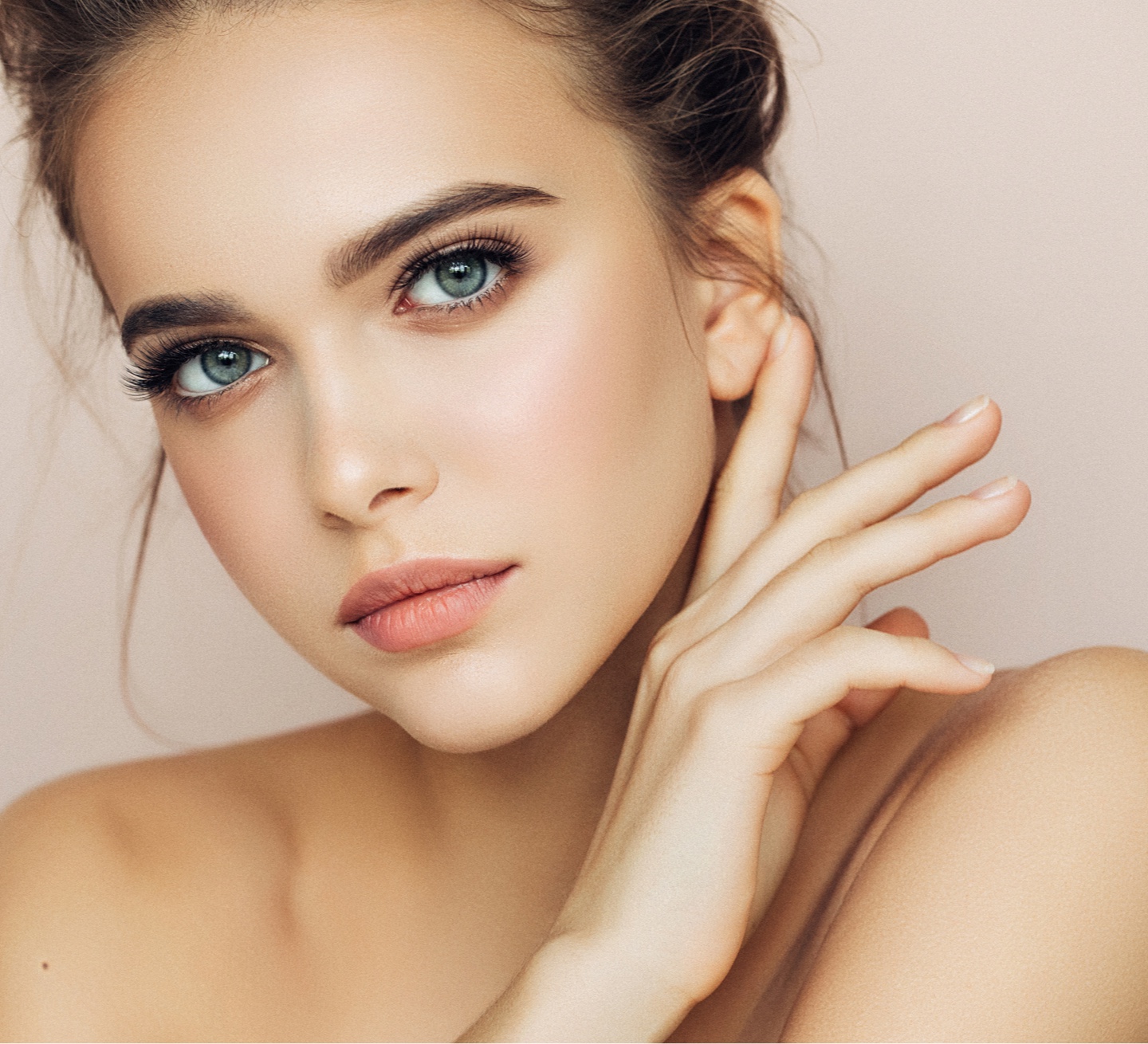 Refining the Female Nose Structure:
What Does it Require?
Women come to our private facial plastic surgery center in Portland to undergo rhinoplasty from a plastic surgeon they can trust. Each surgery is meticulously planned and custom-tailored to the individual anatomy and needs of each patient. The ultimate goal is to refine a nose into a natural shape that significantly enhances your other appealing features. The surgery may be performed with two basic approaches:
Open Rhinoplasty
This surgical approach involves an incision placed along the columella and inside each of the nostrils. It allows for full visualization of the underlying cartilage and bony structure of the nose and therefore allows for the highest level of precision. It is Dr. Kim's preferred approach for surgery that involves an extensive amount of tip modification and for revision rhinoplasty.
Closed Rhinoplasty
This procedure does not leave an external scar because incisions are placed entirely within the nostrils. It is a suitable approach for less comprehensive nose reshaping procedures.
What Should I Expect
in Recovery Time?
Recovery from female rhinoplasty in Portland requires one to two weeks off work or school, although many are well enough to return after a week. You will initially have bruising and swelling that peaks at day three, and your nose will feel stuffy. Your nose will be bandaged and splinted, and you will be limited in the type of physical activity in which you can participate.
It is advised that you avoid bending over, lifting, or other actions that could impact the healing process. You will need to sleep with your head elevated above your heart for at least one week.